Having had to run off to Córdoba for a week (a 16 hr bus ride each way!) I haven't been as present at the helm as I'd like to have been the past week of this crowdfunding push. Thankfully, I'm ensconced in the hot north of Argentina again and can get back to making Exile & Adventure and The Trackless Wild film happen. Below is another one of the songs "Donovan's Mount" as it appeared in the old newspaper "El Monitor de la Campaña."
Resurrecting in song, spirits long gone.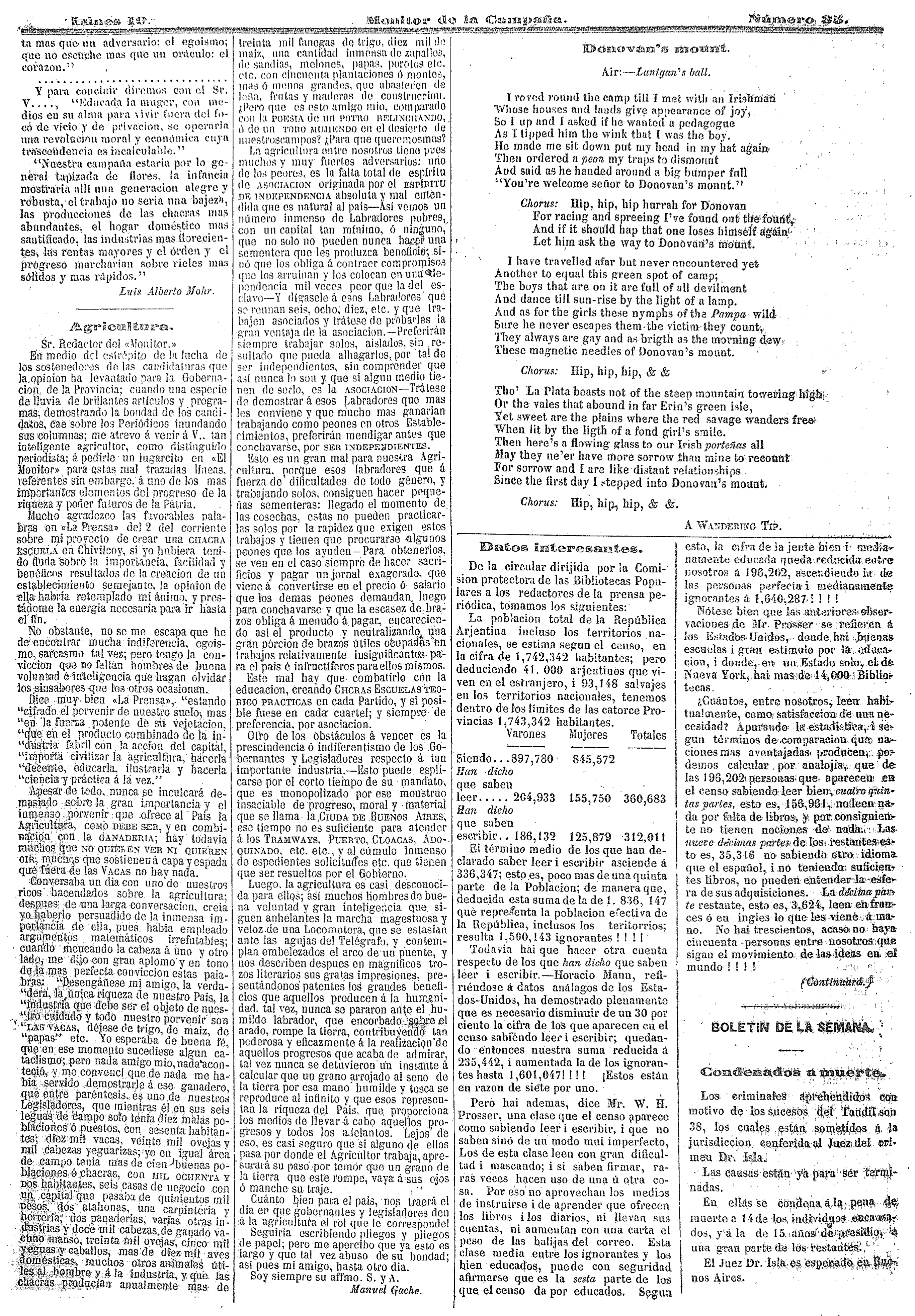 The plan is to record the album of these old Irish-Argentine songs in January/February in Buenos Aires, we will also have another couple of days filming there at least. Here's the roll call of those that have supported this project thus far. GRMMA! Thank you all kindly for your support!
Mícheál Ó Caoimh €100
Martin O'Dwyer and Park Jieun €107
Neil Brosnan €24
Tango Street Food LTD €100
Sean Looney €800
Peter Money €25
Benedict Cosgrove €34
Mary Ann van Beuren €59
Father Tom Looney €200 
Edmundo Murray €52 
Susan Clifton €500
Edward Devinney €100 
Micheál O'Ciardubháin €25 
Anonymus €500 
John McAuliff €42 
Kieran O'Brien €100
Maureen O'Riordan €500 
Anto McCarthy €20 
Aidan Connolly €40
Billy Kemp €67
Rene Van den Heuvel €34
Hazel Moloney €30
Paul Doyle €15
Fergal Horgan €158
Jim O'Donohue  €50
Raised €3682 
GOAL €9800