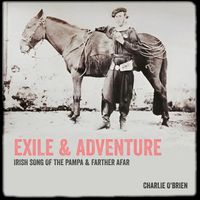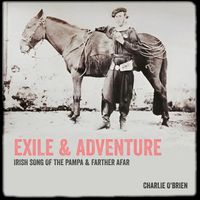 This is the first single from my coming album "Exile & Adventure, Irish Song of the Pampa and further Afar." I found the words to this song in a newspaper from 1873 called "El Monitor de La Campaña." In amongst prices of cattle and weather predictions appeared this poem, signed by a man that called himself "A Wandering Tip."
Lyrics
Steer my bark, steer my bark o'er the wild Pampa main,
O ye winds be more calm there are shoals on the plain,
I'm alone, I'm alone on a rough rolling foam,
My bark is now launched and the pampas my home,

Then farewell oh farewell to that isle in the east
On whose green covered mountains my eyes may ne'er feast,
It was there, it was there a happy gay band,
I first dreamed the dream of the great Pampa land

Then guide her, I'll guide her for hopes at the prow,
Though the clouds are still black and the thunder peals now,
Ha! She's struck, my barks struck by that flash from the sky,
She's immersed and oh God am I doomed now to die?

No not yet oh! Not yet like a bird of the deep,
My good bark comes forth with a youths hopeful leap,
It is past, it is past, the wish farther to roam,
The anchor is cast and the pampas my home.

(El Monitor de la Campaña, June 1873).